Get excited St. John's! A pump track is coming!
Together with Canary Cycles and the City of St. John's, AMBA is incredibly excited to announce that this new cycling infrastructure will be constructed in the area of Quidi Vidi Park. But we're not there just yet, as part of our efforts to realize this project, AMBA has committed to fundraising a portion of the development cost. Please help us get across the finish line!
You can donate at our GoFundMe campaign which has been set up here -
​
​
Are you a community minded organization in St. John's who'd like to help?
​
AMBA will update the progress of the St. John's Pump Track project on this site. Stay tuned for more information.
​
We're stoked on the announcement of this project!

A tremendous infrastructure asset for Quidi Vidi Park, St. John's and the Avalon Peninsula.
2021107-Quidi Vidi Park Pump Track .pdf
Annex B - QUIDI VIDI PARK PUMP TRACK PROPOSED SITE.pdf
Annex C - Topographical Survey Information.pdf
Annex D - Proposal from AMBA - Avalon Mountain Bike Association.pdf
Proposed location of St. John's pump track in Quidi Vidi Park.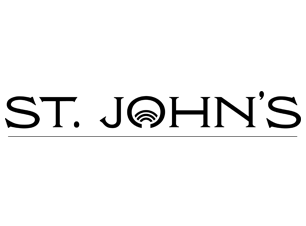 City of St. John's Media Release
Monday, May 10, 2021
​
Today at the Regular Meeting, City Council approved a proposal from the Avalon Mountain Bike Association (AMBA) to construct a pump track on the grounds of Quidi Vidi Park.
Council committed $60,000 to the largely community-led initiative which will cost between $150,000 and $175,000 to construct. The track will be funded through community contributions and a significant sponsorship of $100,000 from Canary Cycles.
Support the St. John's Pump Track - GoFundMe
As part of AMBA's commitment to realizing this project's completion, we are raising money to supplement the generous donations already provided by Canary Cycles and the one time operating grant from the City of St. John's. Click here to donate! Every bit helps.
​
AMBA, in collaboration with Canary Cycles and the City of St. John's is developing of an asphalt pump track in Quidi Vidi Park. Here are some resources to introduce you to what a pump track is and how they can be constructed.
​
For more information, please contact AMBA at info@ambanl.ca
Image credit - Shoreline DIrtworks - Shubie Park